More info
NB : it is already included in the ORIGIN pack but may be sold separately as a replacement or addition if you already possess a complete E-WAY system.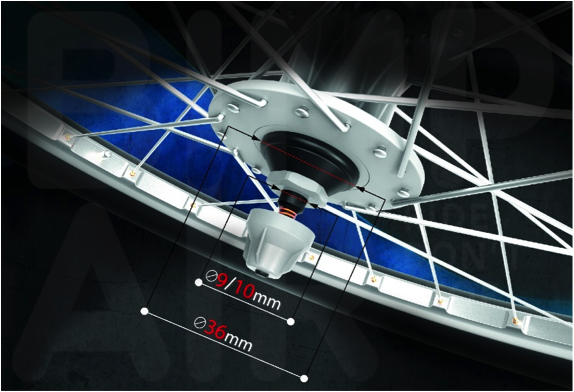 It is supplied with a 60 cm extension to connect the capsule to the HPS on the bike. 90 cm extensions are also available as an accessory sold separately to depending on the location you choose for your capsule on the bike.
NB : dedicated exclusively to driving the HPS and filling Bimp'Air CAPS.
NB : This capsule recharging system is only compatible for the time being with hubs up to a maximum diameter of 36 mm and 9/10 mm skewers. Other versions are in the process of being developed for other types of bike.
Be sure to check compatibility with your bike before going ahead with your purchase.